2_10: Will Mancini – The secret to maximizing every moment of your one and only life
2_10: Will Mancini – The secret to maximizing every moment of your one and only life
Breakthrough ideas with Will:
What is the process of designing the life that God dreamed of you?
What does it mean to be co-creators of your life, with God
Because we have been saved, we are not just freed from sin; we for living a life of good work.
God has a dream. And he has prepared specific good works for each person in that dream.
Yes, God has a plan, but part of that plan is you being actively involved in this design work of planning and being.
The life design idea is that you get to think about "Who am I?" "Who did God make me become?"
It is truly amazing when people take a little time to reflect on how much creativity, autonomy, and intentionality we can contribute, with God as the author of our story.
God does invite us, through Genesis 1, into the opportunity to think, reflect, design, prioritize, orient, goal-set for our lives.
Life design is stewardship of our one and only life.
A design only exists within a set of constraints. You cannot design without understanding how God is working. You look at how He has worked in the past and how He's working in the present.
Holy Spirit indwells as one a design constraint in your life that makes beauty.
What do the tools of vision clarity look like for the individual?
The key to looking forward to your life is the ability to look backward. It's like a golf swing, your follow-through is defined by your backswing.
The one problem YOUNIQUE solves for people: God has given you a special assignment created just for you. Understand and live it.
You cannot maximize your life with only a general sense of where you're going.
Without margin, there is no imagination.
The church ought to be the hero members' lives to give them great value and help release them in a journey of calling.
YOUNIQUE's big dream: Every individual knows their special calling, and that happens through a local community of believers across the country.
What is debt freedom without personal calling? What is freedom from addiction without knowing what you're free for?
What good comes from money in the bank if you don't know how your calling  drives the stewardship of that money?
Churches are great at recruiting people to turn the widgets and move the dials and levers than need to keep the organization going and neglect the personal calling that produces passionate service.
If you aim it volunteerism, you're guaranteed to burn people out. If you aim it special calling, you'll never have a want for volunteers.
The church in America, North America, by and large, has lost its value proposition to the average believer. It doesn't have to be this way.
The functional mission of the church in North America is going to all the world and make worship attenders, baptizing them in the name of small groups, and teaching and volunteer a few hours a month.
Part of what the local church must do is move from being teaching centers to becoming training centers.
God made you to be unique. God has given you a special assignment. Why spend another day, week, month, year of your life without knowing that and understanding that?
We are unlocking the imagination of individuals, opening the creativity of the church, together dreaming, the kind of stuff that we do at Younique.
Resources in this episode: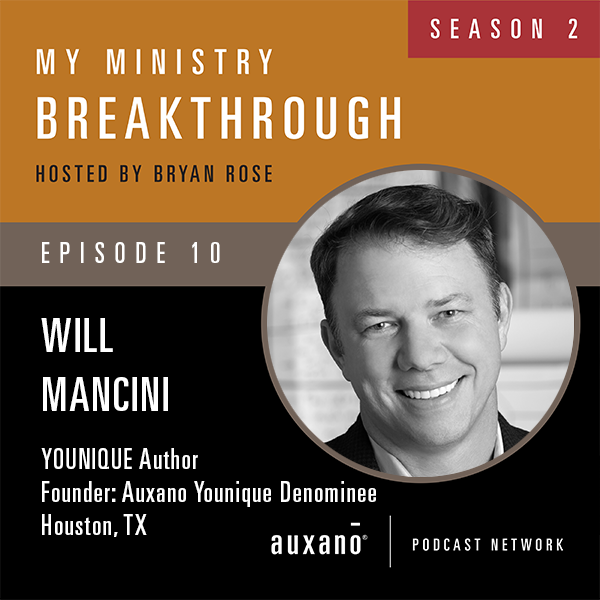 Podcast: Play in new window | Download
Subscribe: Apple Podcasts | RSS | More